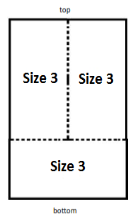 As partner from EATON, Plant Products is also allowed to couple the enclosures together.
We offer a solution for cores that exceed terminals bigger than 95mm. In our enclosures it is allowed to use terminals up to 240mm depending of the maximum of wires according to the load table.
Plant Products assemble these costume made enclosures using Weidmuller terminals WFF.
We also offer the solution to build a framework behind our enclosures.
In this case we will deliver the entire product with frame on site.