Plant Products is a company that operates in the onshore and offshore business.
Formed through a partnership with EATON/CEAG, Plant Products manufactures explosion-proof and industrial products.
We strive to provide all the products required for your ''PLANT'' and we aim to deliver in a short period of time.
We manufacture ATEX GRP/ stainless steel terminal boxes and industrial panel boards, and we sell various EX-hand and machine lamps manufactured by Thuba.
With the addition of metal glands from Capri, we can provide the full range of required protection.
Plant Products also has its own ATEX-certified personnel, who can assist the customer with any installation work.
Please contact us and we will assist you.
About our partners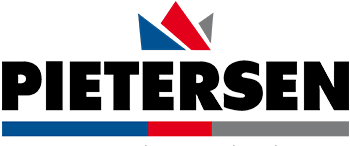 Pietersen Electricity B.V. is a mid-sized installation company. Since the beginning in 1917 the company is located in Vlaardingen (the Netherlands) and operates especially in the industrial sector. With the theme "More than a Solution" Pietersen supports its customers with three disciplines. These departments work closely together to achieve the desired result through teamwork.





For over 100 years, CEAG stands for innovation and safety in harsh and hazardous environments. The factories in Germany, England and Spain, produce a wide range of explosion-proof products, systems and components. In addition to systems and components built to maintain ATEX directives and European standards.





Thuba's core skills are in explosion protection. Our mission is to provide safety- for both assets and personnel in leading industries throughout the world.

Our corporate philisophy has evolved over many decades. Each generation has left its mark and made a substantial contribution to the succes of the company, which has now been in existence for over 84 years. Today we take an active part in the worldwide standardization of electrical equipment for hazardous areas. Our command of international standards enables us to meet the increasing challenges of the international market.