(Category 1 G) Application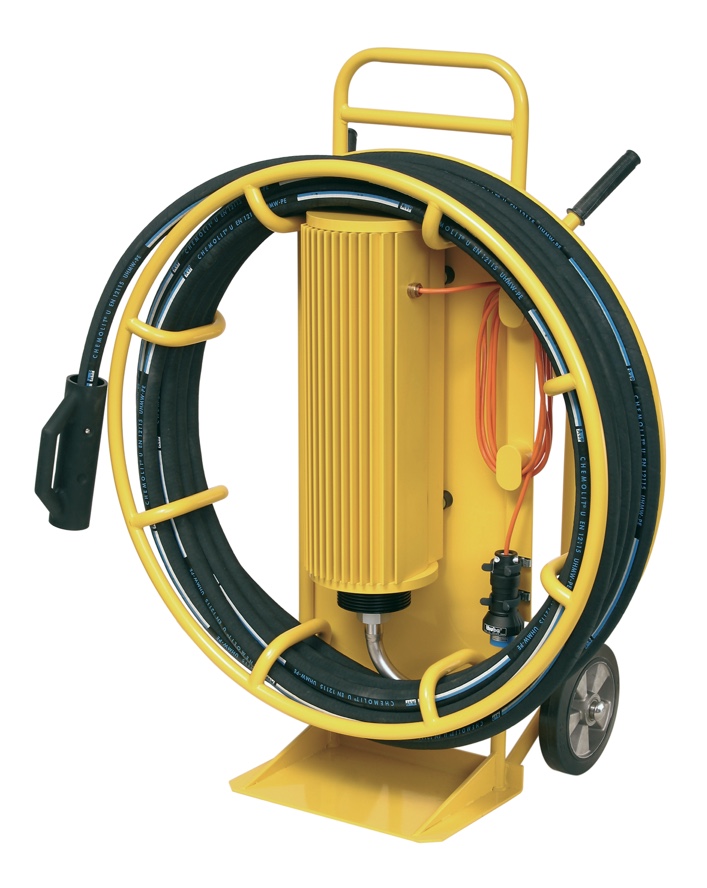 Up to now, only relatively weak manual lamps have been available for performing inspection and maintenance chores in Zone 0 areas. The new FOC 25 inspection lamp system provides – for the first time – effective, large-area illumination in Zone 0 workspaces.
The system comprises the following units:
• A hand truck with permanently attached winding frame and an explosionproof, flameproof enclosure for the light source and the electronic monitoring unit make it possible to wheel the inspection lamp into Zone 1 area's.
• The 25-metre-long fibre-optic hose assembly can be used after connection to the equipotential bonding system in Zone 0 area's
Companies that already use this item frequently:
Shell
Shin-Etsu
Team-Terminal
Technical data
EC Type Examination Certificaat
PTB 02 ATEX 2179
Hand truck with light source (lamp part 1)
Designation per
Directive 94/9/EC II 2 G
Type of protection Ex de IIC T4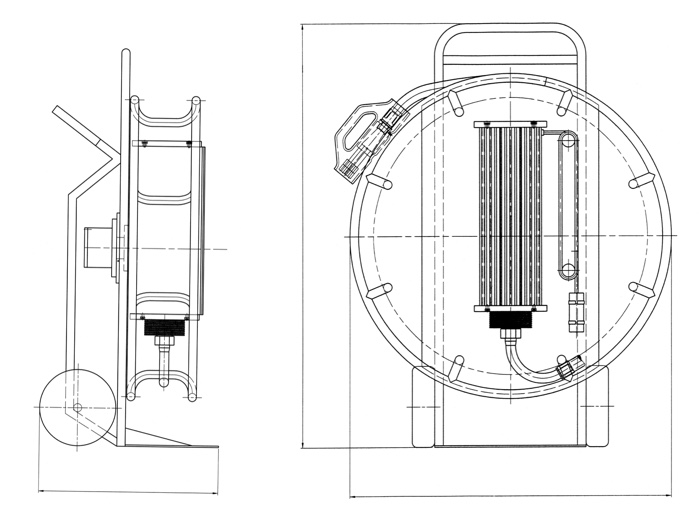 Degree of protection
to EN 60529 IP 66
Design voltage 220–230 V
Design current 1.8 A
Fibre-optic hose assembly (lamp part 2)
Designation per
Directive 94/9/EC II 1G
Type of protection Ex IIC T6
Degree of protection
to EN 60529 IP 67
Total weight 102 kg
0,9 1,8 2,6 4 m/Ø
25 6,5 3 1 Lux
5 10 15 23 m